Dec 5, 2019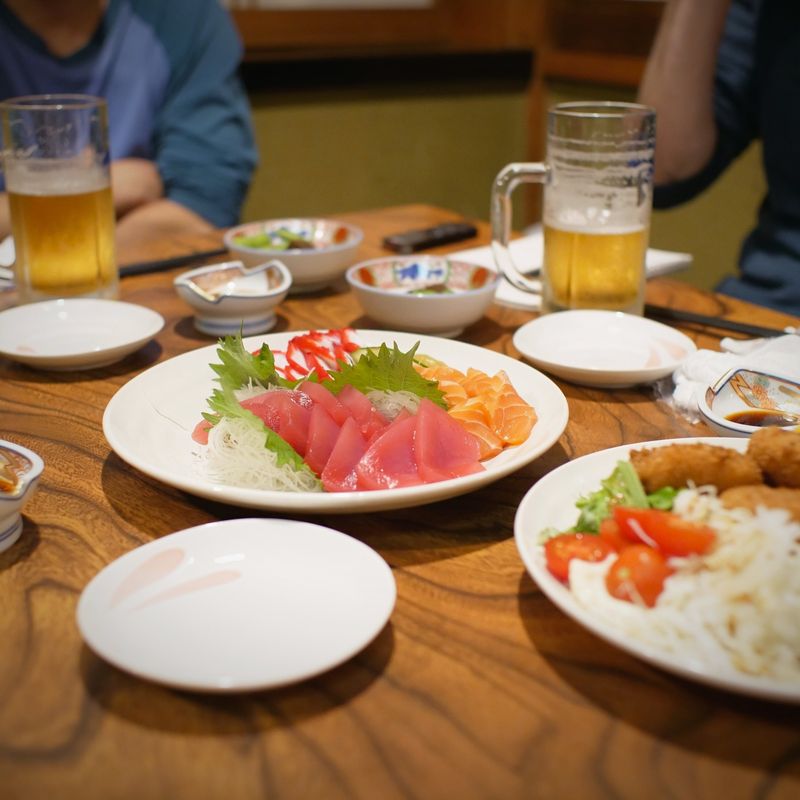 社員旅行 - shain ryokou - Japanese: lit. employee trip. More specifically, in Japan the term "shain ryokou" refers to "company team building trip," which in other parts of the world might bring to mind overnight jaunts out into the hills or a muddy field where company employees are charged with strengthening bonds over challenges to get 10 people over a river with two planks of wood, a length of rope, and the ingenuity of the collective, without anybody getting wet.

The prospect of a foreigner working in Japan having to attend a company team building trip is real (especially if working for a large, well-established Japanese firm) but by no means a given. For first timers this may be a daunting experience, one which we hope to soften with this article by giving the foreigner an idea of what to expect from Japan's company team building experience. Those foreigners working part-time in Japan, or in the country's English-teaching industry will almost certainly be spared the experience. At least those team building trips conducted on the company's coffers.
Jump to:
Personal experiences of company team building trips in Japan
The pitfalls of the company team building trip
The benefits of Japan's company team building trips
Popular company team building destinations in Japan
During Japan's Bubble Era years of the late 1980s the shain ryokou or company team building trip was a staple on the corporate calendar, with full-to-overflowing company coffers likely able to make light work of the per-head expenses involved.
Since those heady days though, the popularity (or perhaps "actuality" is a better term given that "popularity" might suggest that employees actually enjoy these things) of companies in Japan taking the employee collective out for a team building trip has decreased significantly, according to research.
In November 2014, Japanese publisher and business consultancy Sanro Research Institute, Inc. released the results of a survey into company events and trips which collated responses to a questionnaire from 124 companies in Japan. The results of the survey showed a significant drop in companies in Japan carrying out shain ryokou or team building trips as part of their annual "employee leisure" events with over 88 percent of companies holding team building trips in 1992, steadily declining to around 36 percent by 2004.
Common opinion in Japan as to the cause of this decrease in popularity of shain ryokou is that the bubble burst (in early 1992) and Japan's economy stagnated leading to austerity measures that may have seen the purse strings tightened on the company jolly.
According to the same survey, however, the popularity of the shain ryokou did make some recovery, rising to 46 percent of the companies targeted in the 2014 survey with around 80 percent of those planning to continue to hold or enrich their company team building trips in the future.
Another potential reason cited by commentators on workplace trends in Japan for any lack of enthusiasm to carry out company team building trips is an increasing desire among Japan's workforce to separate their work life from their private life.
In recent years in Japan, reports of workplace bullying and abuse of power have become increasingly prevalent and the Japanese government has responded, bolstering measures to combat workplace harassment as recently as May 2019 with the revision of five laws that specifically defined and made impermissible aspects of workplace harassment. Despite any clarity of definition, in the current climate some superiors fear that asking their subordinates what might seem to be a harmless question about what they do in their free time runs the risk of being interpreted as a form of harassment.
Given that one of the reasons behind the shain ryokou is to open up new channels of communication between company personnel, it's easy to see how some employers might see this as a potential minefield.
Of course, there are those workers in Japan for whom the prospect of having to make nice with their colleagues for a couple of days or more in the outdoors is a technicolor nightmare -- before evening thinking about matters fiscal or accusations of harassment. Japan even has a term for this fear -- 社員旅行アレルギー / shain ryokou allergy.
Shain ryokou continue to take place though and, according to the Sanro Research Institute survey, remain the popular choice for Japanese company in-house leisure events -- topping such events as bowling, golf and softball tournaments, day-trips by bus, cherry blossom (hanami) parties, dinner parties, and BBQs, among other considered company events.
Probably the same as they are in any other part of the world, but maybe the astute observer can spot some differences between Japan and elsewhere.
Promote communication
Personal experience of working in Japan, or more specifically, office life in Japan has revealed a time and place for employee bonding beyond that which might happen naturally through working on shared projects. It appears that the Japanese workforce is so busy with work that they have to be coerced into making nice with each other. It has to be scheduled.
And this is perhaps the main point of the shain ryokou, or company team building trip -- to give workers the opportunity and encouragement to interact and to talk about things that don't normally come up during the course of the working day.
Team building
What it does on the tin, then. Actually, according to a 2018 article in Soumu Jinji Times, shain ryokou team building can be as subtle as everyone shuffling between bus, sightseeing spots and hotel in a timely fashion to ensure the smooth progress of the trip.
Of course, the company team building trip "team building" begins right from the planning stage for the unfortunate souls selected by management and department heads to be a member of the 実行委員会 -- jikko iinkai / executive committee -- the group of workers charged with putting the trip together.
Development and training
Some companies in Japan holding shain ryokou use the occasion to cover company training which might include visits to / tours of other companies and organizations, workshops, and other learning experiences. According to the same Soumu Jinji Times article, there is a growing trend in Japan for companies to incorporate training hours into company team building trips.
Refreshment and fun
And, yes, there is an element in the shain ryokou raison d'être of just wanting to take workers out of the daily grind, to get refreshed (read as "drunk") and be back at the office with a new(er) lease on working life.
This expat living and working in Japan remembers their first company team building trip in Japan like a first day of school, the same clammy fear, the awkwardness of spending three hours on a bus from Tokyo to the mountains in Yamanashi Prefecture surrounded by colleagues at least 80 percent of whom I had no idea what their names were, let alone what they did for work everyday.
On the bus a microphone was passed around through which we all had to give a little self-introduction.
It was among the longer of the two-days stints that I've had to endure in my life thus far.
In my experience, company team building trips in Japan (all with the same employer) have been one-night / two-day affairs setting off from a transport hub in Tokyo, where I am based with work.
Shain ryokou destinations thus far:
The mountains around Yatsugatake in Yamanashi Prefecture (bus ride there and back) with a stay in a western-style resort.
Sendai and rural Miyagi Prefecture (shinkansen and bus) with a stay in a large ryokan.
The town of Komoro in Nagano Prefecture (shinkansen and bus) with a stay in a medium-size ryokan.
The city of Kochi on the island of Shikoku (flight and bus) with a stay in a ryokan close to the city center.
The city of Kofu in Yamanashi Prefecture (rapid train and bus) with a stay in a luxury ryokan close to the city center.
Team building trips have, for the most part, followed a similar pattern:
Day One
Early departure from Tokyo
Arrive at destination, separated into team building groups / buses

Team building activities, lunch

Transport to hotel, check in

Free time

Shain soukai / 社員総会 / general meeting

Konshinkai / 懇親会 / social gathering

Free time / sleep
Day Two

Breakfast, free time
Check out, meet in hotel lobby, separated into activity groups

Activities, lunch, group photo

Meet at departure hub, souvenir shopping

Arrive in Tokyo in the evening, go separate ways
Team building activities during shain ryokou

This is just drawing from the experience of this foreigner working in Japan.
In most cases, regardless of the team building activity, we have been required to give some kind of presentation back at the hotel about what was learned during the activity. Far from being a serious presentation these things took place after a few drinks during the konshinkai back at the hotel later in the evening of Day One.
Day One team building activities have included:
Making curry from raw ingredients using camping stoves at a campsite in the mountains, after which we tasted each others' curries and selected our favorite.
A treasure hunt of sorts romping through the woods and on the mountain sides trying to identify items from photographs.
Learning about the traditional manners of the samurai local to the city of Sendai in Miyagi Prefecture, and then getting up on stage and giving a demonstration of said manners (how to sit, bow, e.t.c.) during the konshinkai.
Playing doubles table tennis using other items in place of table tennis bats -- slippers, frying pans, tissue boxes e.t.c.
Wandering around the city of Kochi trying to find some unique feature of the area to present as a kind of news caption for presentation back at the hotel.
Learning and playing a game of curling at an ice rink in Kofu.
Over the years the team building activities of our shain ryokou have gotten lighter and on the last occasion there has been no presentation back at the hotel. Why? Because it seems popular opinion among workers in this particular office in Japan is that they don't want to do it. And I feel the same way. Well, team building is fine, but it seems to me that this happens more easily, more enjoyably, without the pressure of having to come up with some kind of result which should then be presented to the rest of the company back at the hotel, when all anyone wants to do is have a bit of fun, eat nice food, and then maybe get drunk.
Day Two activities
Day Two of company team building here in Japan has always proved to be a much lighter affair (in large part because everyone is knackered or hungover from Day One). As such, activities tend to have had a more sightseeing bent -- guided tours of breweries / museums / wineries, kayaking, city or town walking tours, or even just some free time to wander at will.
While it's been clear to see the relief on the faces of colleagues of Day One team building being over, one also gets the impression that people are too tired to bond on Day Two and would really rather go straight home. For me though, I've always enjoyed the second day of company team building as an opportunity to take in areas of Japan on the company's money.
Possibly everyone's least favorite part of the shain ryokou. This is really the work bit, even though for most workers it involves little more than sitting down and trying not to fall asleep.
The shain soukai or "general meeting" is largely a set of brief presentations given by department heads about performance, profits and losses, and goals for the remainder of the fiscal year. These are then concluded with a summary given by someone from the upper echelons of the company. In this foreign worker's experience, shain soukai last up to 1.5 hours. Hot tea is always served.
A stark contrast to the shain soukai, the konshinkai is the part of company team building during which we all get to let our hair down. It's as close as Japan gets to the debauched office Christmas party, which is to say, quite fun, but really nothing like it at all.
Konshinkai (drawing from personal experience) take place in the hotel banquet room. Seating is designated and mixed (although team-building teams are often seated together) and the food is usually Japanese and very traditional.
After a toast and a few bites of food the beer and other kinds of booze begins to flow. Team building trip organizers are introduced and thanked, team-building presentations are given with prizes awarded, sometimes the top brass are called upon to make fools of themselves on stage, and there has even been a cultural performance or two from local groups.
After a couple of hours, people start to take their leave, separating into groups of actual friends to get more drunk in someones' room, do some karaoke, or, if location allows, head into town to a bar or izakaya. This is often capped with a final dip in the public hot-spring onsen at the hotel.
Typically the team building trip executive committee sends out a questionnaire during the planning process asking if people would prefer a smoking or non-smoking room in the hotel (still very much a choice to be made in Japan). And that's about it in terms of any control one has over which room they will be staying in.
Of course, rooms are separated by gender, and the top dogs get a room to themselves. Everyone else should expect to have to share (usually with two or three others).
Whether it speaks to their nicety or just a general fear of foreigners but executive committee members have tended to put this foreigner in a room with one of the other two foreigners that work in the same office. That or they have kept familiar team members close by. Other than that though, one should be prepared to have to bed down with colleagues you might not be so familiar with.
Those workers aiming to get an early night should exit the konshinkai as early as possible and get settled into their room lest it be turned into the scene of further drinking, which can go on into the wee hours.
While it's highly unlikely that hotel rooms for a company team building trip in Japan will come without an ensuite bathroom / shower the foreigner will notice how their Japanese colleagues give it a wide berth and head for the public hot-spring onsen or bath instead. Perhaps this is really the ultimate in company team building -- getting naked in hot water with work colleagues.
It's good news in a way, as it frees up the ensuite shower for the shy foreigner to use as and when. It can make you feel like a bit of a plonker and prude though. Perhaps the company team building trip then, could present the hesitant foreigner with a safe(ish) entry into the culture of Japanese public onsen and baths?
It's easy enough to hide behind monitors, duck into toilets or skip elevators to avoid contact with the company higher ups when at the office. During a shain ryokou though, your superiors' superiors are almost duty-bound to have some face time with you, even if it's just to pour you a beer. Relax. Be ready. Get it over with.
Depending on the state of internationalization of one's place of work in Japan, not being able to speak Japanese could make a shain ryokou painfully awkward and painfully long despite the best intentions of everyone involved.
Communication, rather than team building, is really the raison d'être of company team building trips in Japan and in this foreigner's experience they serve this purpose well, during the trip and to a certain extent afterwards.
Mainly it comes with a sense of relief that after each trip I'm able to put more Japanese names to more Japanese faces, and have a better idea of what these people do all day. I'm also appreciative of distant colleagues getting more familiar with what it is that I do all day (something I worry about).
Ultimately, with each team building trip I do feel closer to being a member of this team. Not in the sense of this being work and us all pulling together to deliver the product. That's the same anywhere. I mean in a Japan where the group is so strong, so deeply and culturally Japanese, that it can be very hard for a foreigner to really penetrate, company team building trips make me believe that I might, in some way, have a chance of being considered a member of the group.
All that being said, shain ryokou do have an element of "what happens in Vegas stays in Vegas," about them. Not that anything ever happens that we would want to be left back at the ryokan, but it's rare that the next week in the office people are reminiscing about the trip over by the water cooler. I don't know why. Maybe it's because nothing of interest happens?
Group travel planners in Japan Dantai Ryokou Nabi in February 2019 published a summary of their data from 2018 regarding trends in company team building trips among Japanese firms.
The data covered some shain ryokou quirks -- that most workers request team building trips to start on a Monday (understandable) but that also a strangely large number of workers would prefer they start on a Saturday (Problems at home, perhaps?).
As with this worker's place of employment in Japan, it seems common practice for shain ryokou executive committee members to conduct questionnaires into preferred team building destinations. Dantai Ryokou Nabi collated the top requests over the years. They were as follows in 2018:
| | |
| --- | --- |
| 1 | Okinawa |
| 2 | Hokkaido |
| 3 | Shizuoka Pref. |
| 4 | Kanagawa Pref. |
| 5 | Osaka |
| 6 | Kyoto |
| 7 | Hyogo Pref. |
| 8 | Tokyo |
| 9 | Ishikawa Pref. |
| 10 | Fukuoka Pref. |
As for requested destination for shain ryokou heading overseas in 2018, the top destinations largely read like a list of countries where you'll see a lot of Japanese tourists:
| | |
| --- | --- |
| 1 | Guam |
| 2 | Taiwan |
| 3 | South Korea |
| 4 | Hawaii |
| 5 | Thailand (Phuket) |
| 6 | The Philippines (Cebu) |
| 7 | Singapore |
| 8 | Hong Kong |
| 9 | Indonesia (Bali) |
| 10 | Vietnam |
Aside from souvenirs and the odd snack, coffee, or cigarette, company team building trips in Japan are an all-inclusive affair -- covering all transport, activity, food and accommodation costs. Of course they do! Who would attend otherwise?
According to the data compiled by Dantai Ryokou Nabi Japan-based company team building trips largely incur on the company coffers something to the tune of between 20,000 yen and 100,000 yen per head, with around 20 percent of companies they dealt with in 2018 operating between 50,000 - 100,000 yen per head.
According to Japan's tax law company team building trip costs can be counted as part of a company's employee benefit system (福利厚生制度 - fukuri kousei seido) and untaxed if certain conditions are met. Among these conditions is that the shain ryokou should be made available to all employees (or at least all members of the target office or department) and that attendance should be at least 50 percent. For this foreign worker, attendance of the shain ryokou is, in principal, compulsory and considered part of regular working hours for regular employees.
Japan Jobs is all about providing information, ideas, and insights to help people with working life, employment and careers in Japan. If you think this article would be useful or helpful for others, please give it a share.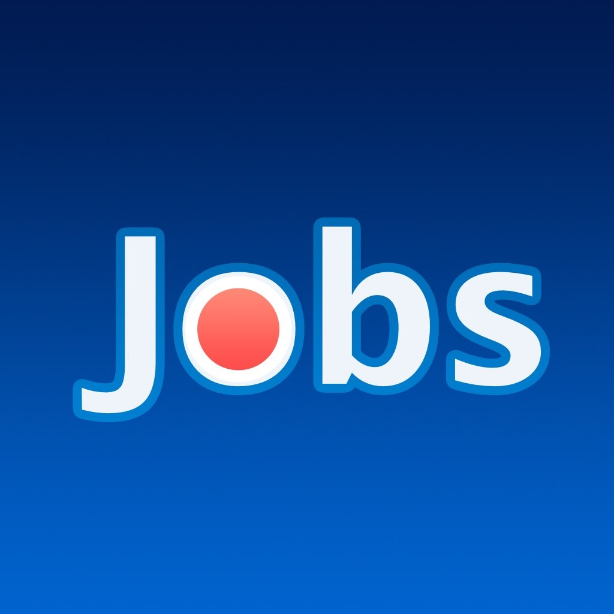 Preparation tips, insights, real experiences, resources and practical information for people interested in pursuing employment and a career in Japan.
---